Bay off Ilocos Norte coast tagged as rich alternative fishing ground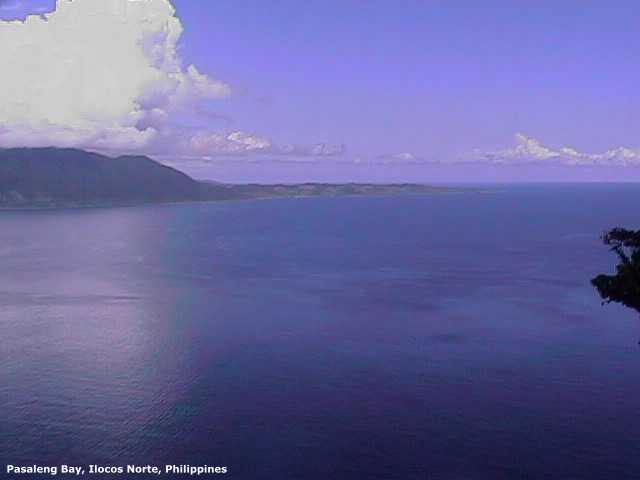 San Fernando City -

Officials of the regional Bureau of Fisheries and Aquatic Resources said the 100-km Pasaleng Bay off Pagudpud, Ilocos Norte, could be an alternative fishing ground to the overfished Lingayen Gulf because of its rich marine resources.

Nestor Domenden, regional BFAR director, said Pasaleng Bay is a rich source of seaweed and various fish species like reef fish, tuna, grouper and lobsters for the Ilocos region.

He said the bay, which faces the Babuyan Islands, is very close to the path of the Kuroshio current, a warm ocean current that brings with it a number of migratory fish from the East China Sea, the Pacific Ocean and Japan Sea.

BFAR's national assessment program showed that the Pasaleng Bay can be an alternative fishing ground to the Lingayen Gulf which has been wracked by illegal fishing.

Earlier this year, more than 80 commercial fishing vessels were found to be operating in the gulf.

At least 23 commercial vessel operators in the Lingayen Gulf were arrested by the Philippine Maritime Command personnel.

Domenden said the BFAR has launched 12 Eucheuma alvarezu (a variety of seaweed) technology demonstration projects in Anda, Alaminos and Bolinao towns in Pangasinan; in San Juan, Ilocos Sur; and in Currimao, Ilocos Norte.

He said the project was designed to improve the economic conditions of Ilocos fisherfolk who have been complaining of a dwindling catch especially in the Lingayen Gulf.

"The project is expected to reduce the extraction of marine resources especially in (the) Lingayen Gulf. (It will) introduce the production of a commodity that has a great demand in both local and international markets," he said.

Seaweed extracts like agar, algin, and carageenan are used in food, pharmaceutical and dental product manufacturing, and biological and medical research.
Courtesy of Peter La Julian, PDI Northern Luzon Bureau, Philippine Daily Inquirer, page 18, June 28, 1999.